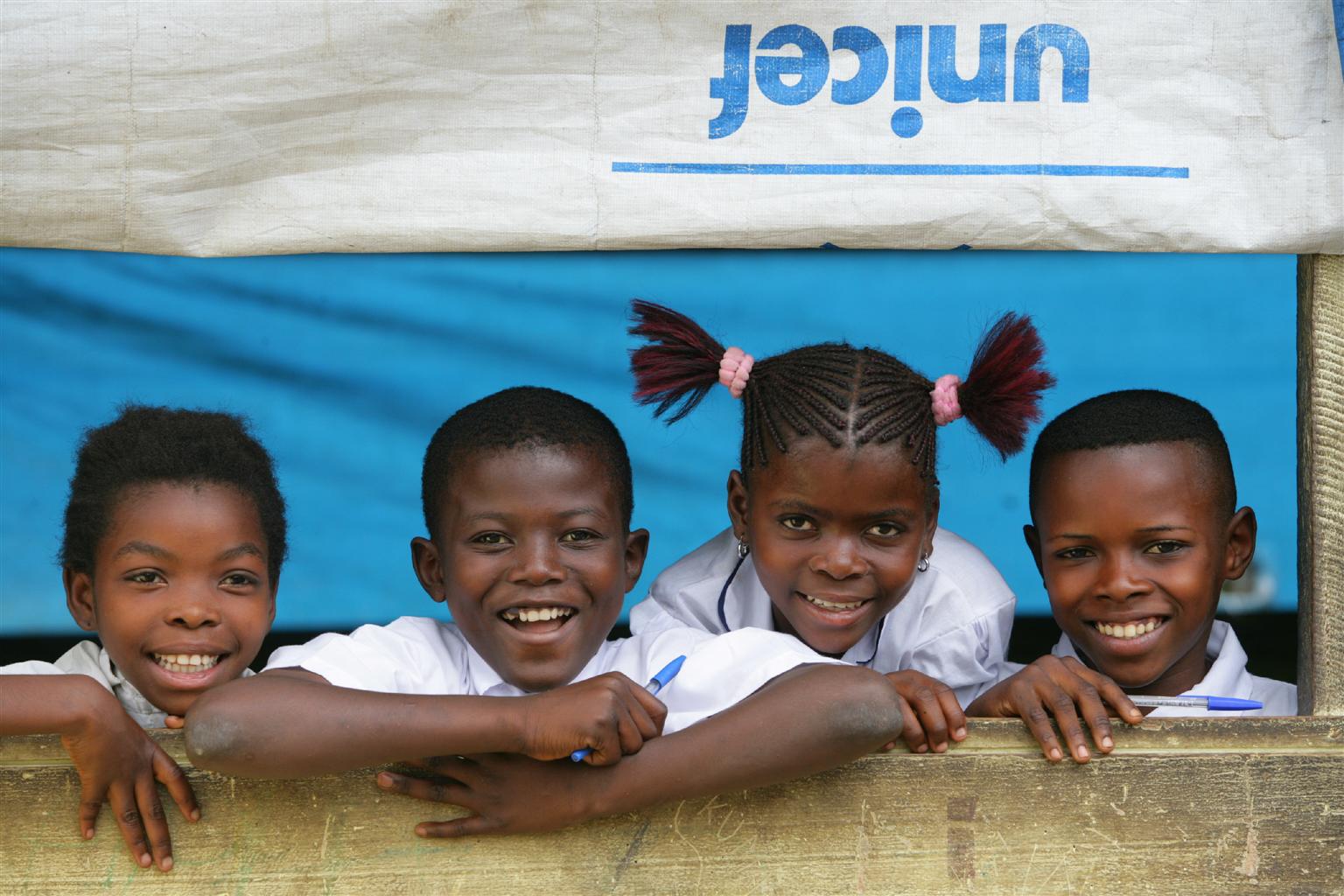 © UNICEF/NYHQ2005-2204/GIACOMO PIROZZIRead More →
Children smile, at a nonformal education centre in Kinsenso, a poor settlement on the outskirts of Kinshasha, the capital. The UNICEF-supported centre provides basic education to children who have left traditional schools for a variety of reasons. Part of the UNICEF logo is visible on the banner behind them.
In 2005 in the Democratic Republic of Congo, the situation for children remains precarious. The nation is among the least developed in the world, with 80 per cent of its population living below the poverty line and some 40,000 children living on the street. Instability continues to hamper relief efforts in the north-eastern region, where a seven-year civil war has killed 4 million Congolese, many from starvation and disease. UNICEF continues to work with other relief groups to meet the basic needs of children and women displaced by the conflict, as well as to support child soldier demobilization efforts. An improved security situation in some areas has permitted greater access to children in conflict zones, while allowing some resources to be redirected toward health, education and protection in other parts of the country. Assistance has also been scaled up for children living or working on the streets, orphans and child labourers. UNICEF supports early childhood development and primary education, especially for girls and children whose education has been disrupted by conflict; immunization, nutrition and growth-monitoring programmes; HIV/AIDS awareness and prevention training; and ongoing provision of emergency health, water and sanitation services.